2023 Eno River Calendar
Regular price

Sale price

$6.50
On August 22nd, 1973, the first tract of land that would later become part of Eno River State Park was purchased. 50 years later, we celebrate this momentous occasion with you, our Eno community. This year's Eno River wall calendar, Golden Anniversary: Celebrating 50 Years of the Eno River State Park, highlights favorite trails, historic buildings, and landscapes within the Park. Each month, hear stories from visitors, Rangers, and friends of the Eno of their favorite moments and places along the river. Happy Birthday Eno River State Park!
Thank you to our community of photographers, artists, & writers!
Eno River Association Calendar Group: Hillary Harrison, Joe Liles, Fred Myers, Todd Nance, Lindsey Schultz, and Jay Williams
Illustrations & Calligraphy By: Joe Liles
Photographers: Jack Blackmer, Kyle Foreman, Anne Gardner, Mary Kovach, Scott Lynch, Elaine Martell, Fred Myers, Todd Nance, Susan Reeves, Christina Schubert, Lindsey Schultz, Jennifer Summe, Paul Travis, Becca Truck, Fred Vaughn, Jay Williams
Proceeds of Calendar Sales…
…support the work of the Eno River Association: buying and protecting land, advocating sensible public policy, providing environmental education and doing our best to make this a better world for all of us.
Thanks to Brian Schmidt of BJS Design Studio for substantial and sustained support of the Eno River Calendar.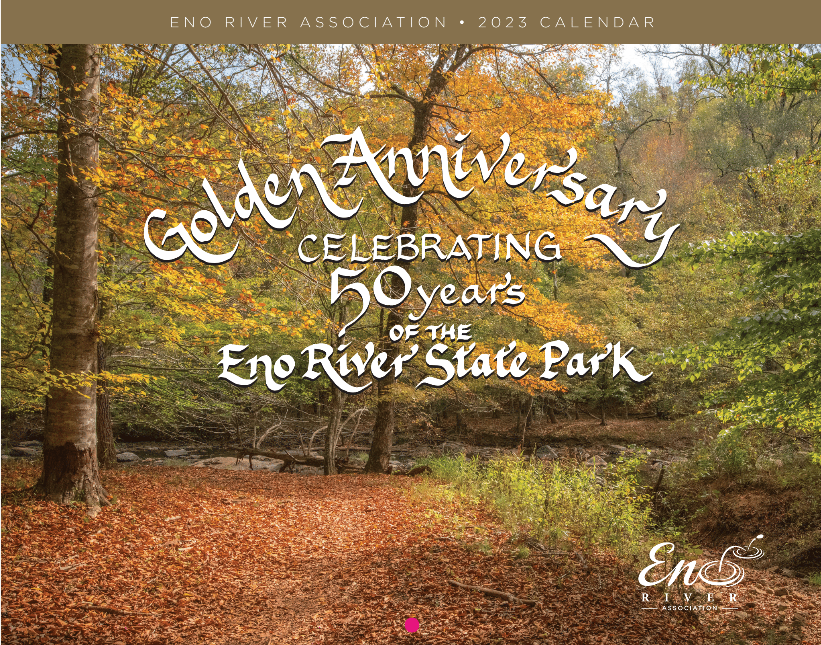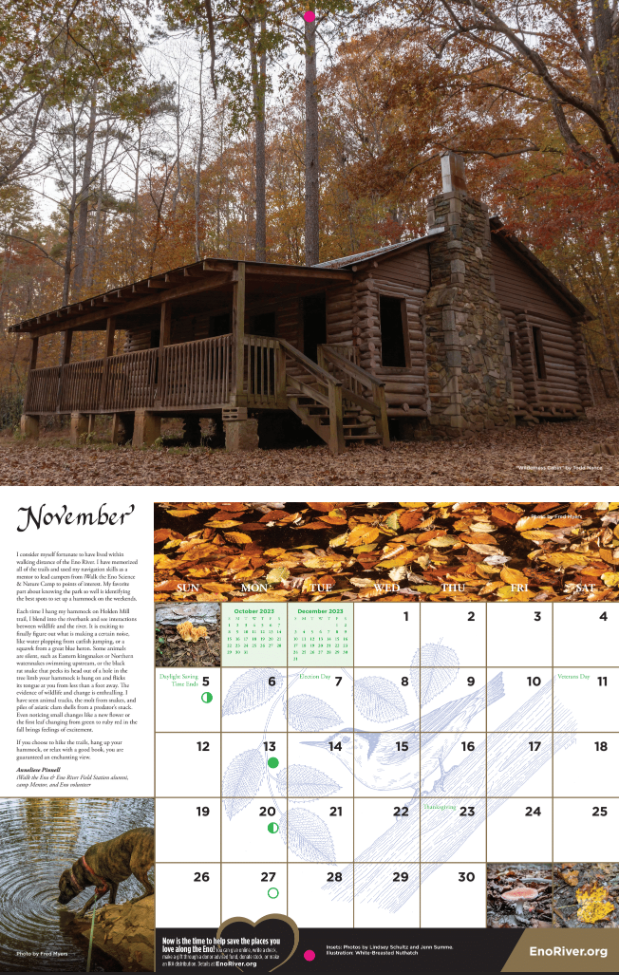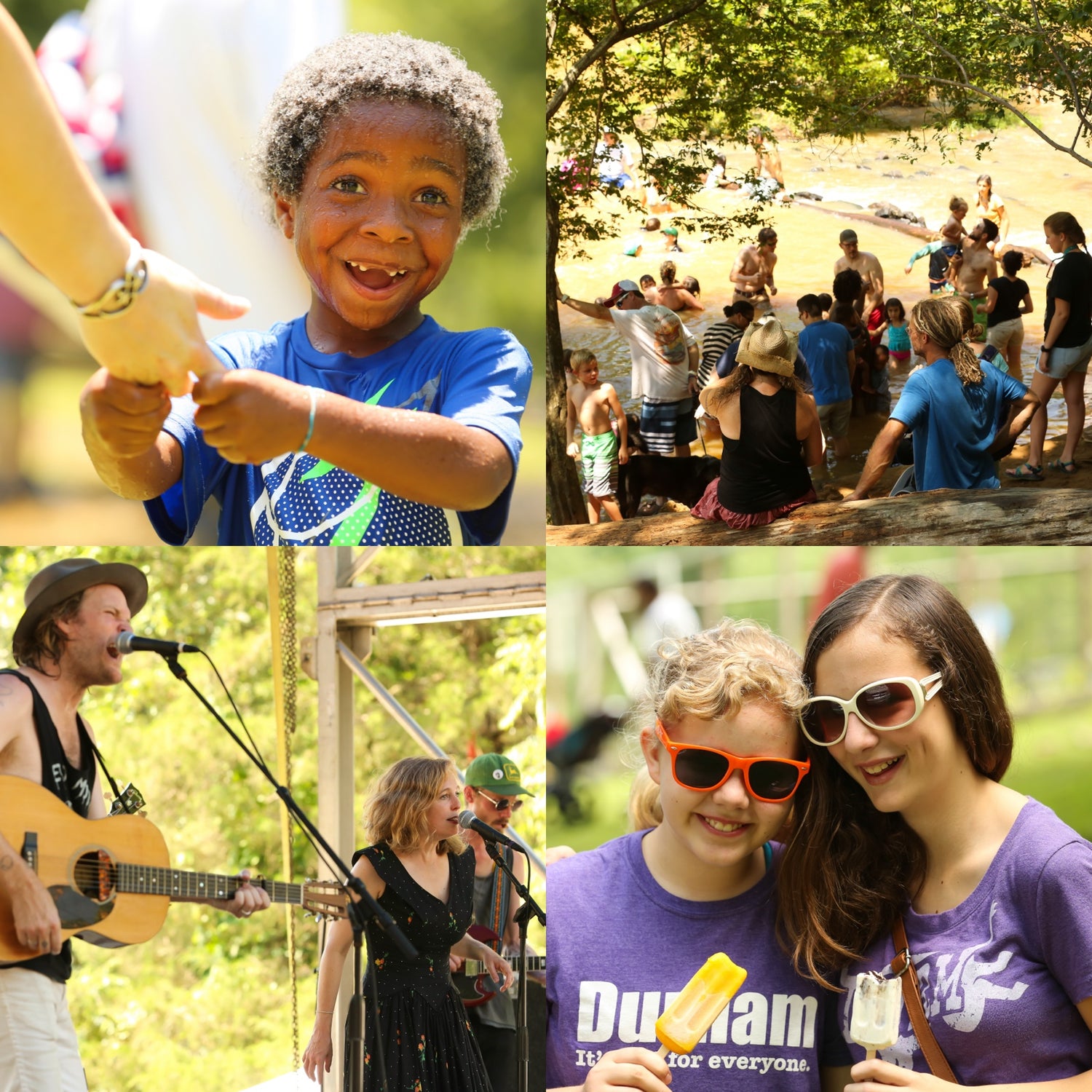 Your Purchase Supports The Eno River Association
All Enofest merchandise sales support The Eno River Association, a non-profit, tax-exempt organization founded in 1966 with a mission to protect the natural, cultural and historic resources of the Eno River basin in northern Durham and Orange counties.
More about us